Because Pinterest is really French for "You Can't Sit Still," I am constantly taunted by exquisite home decor pins. When I stumbled upon one of a room painted Hague blue, I just knew I had to had to HAD TO have one of my own.
I'd been toying around with the idea of redoing our computer and music room so when we de-Christmased and I was staring at an awkwardly empty bay window, I knew now was the best time.
Check out the space before: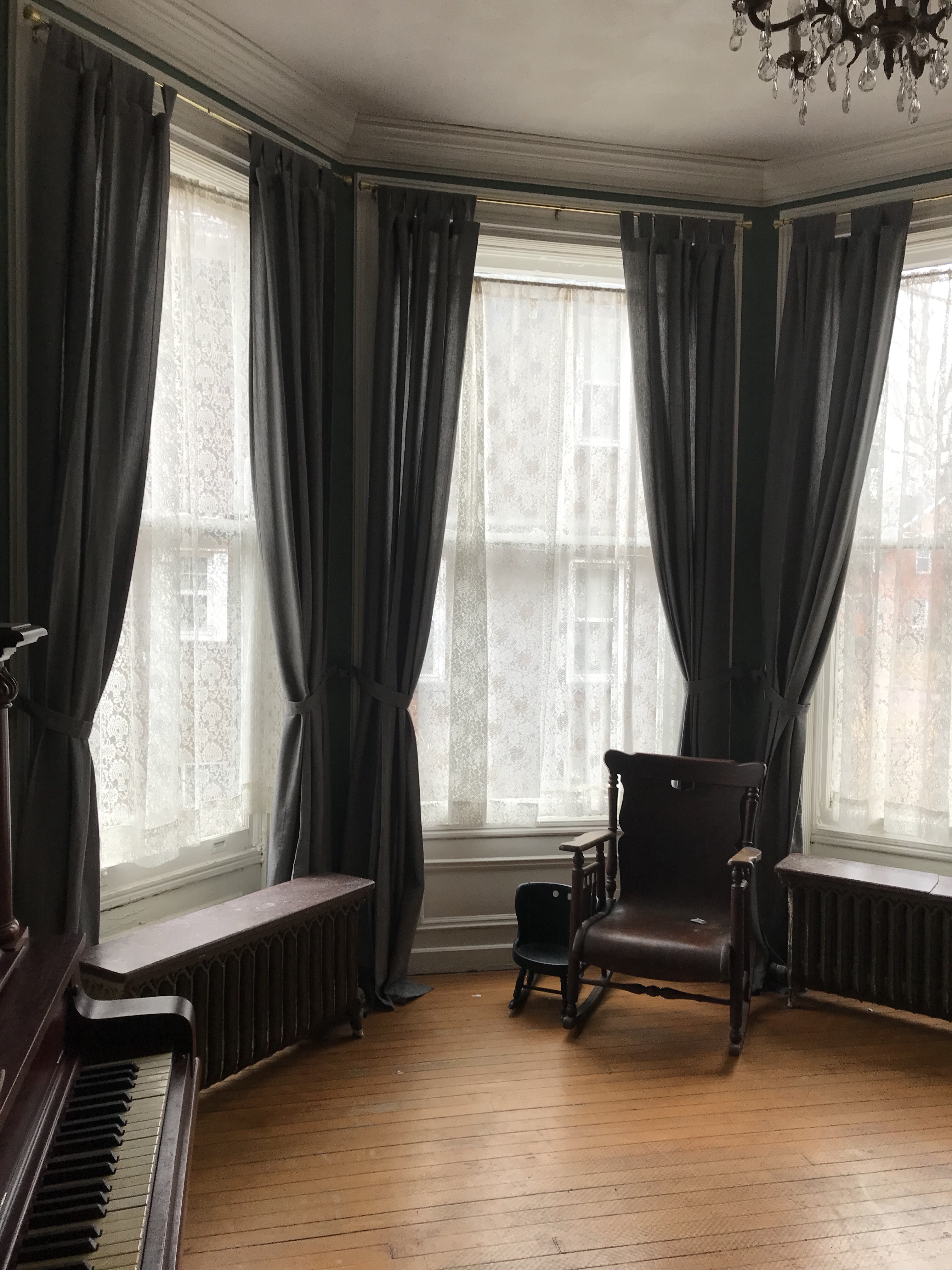 It was perfectly functionally but a bit… boring. There was no spice, no flavor, nothing bold. I didn't feel like I'd injected any personality into the room whatsoever.
But now? Ohhhhh NOW it is warm and pulled together and cohesive and I am SO happy I went with such a bold color.
Enjoy these after shots!
I used Sherwin William's Showcase ultra deep base paint-and-primer in "Narragansett Navy" and updated the radiators with Rustoleum's Hammered Copper.
Design accents came from Target (their Project 62 line is to die for! Lamp, side table, and succulent are all Project 62), TJMaxx (throw, gold photo frame, and yellow flowers) and Amazon (rug, Persian Rugs Distressed 4620; shelf, Yaheetech). All the other design elements are antiques that I've collected over the years. The National Geographic Magazines belong to my great-grandmother Jennie and are all from the 1950s!
I am so beyond pleased with how this turned out… I can't stop staring!!!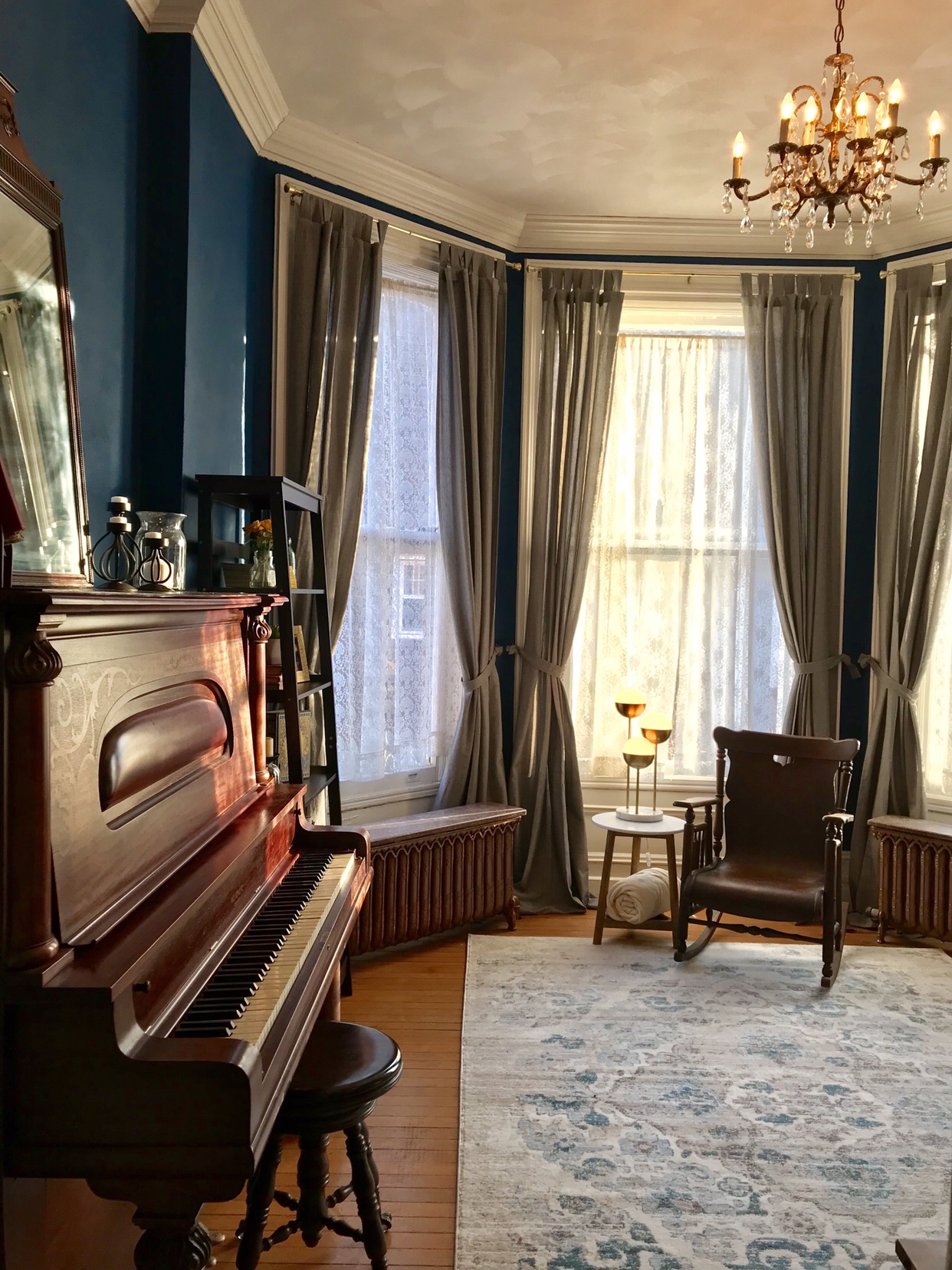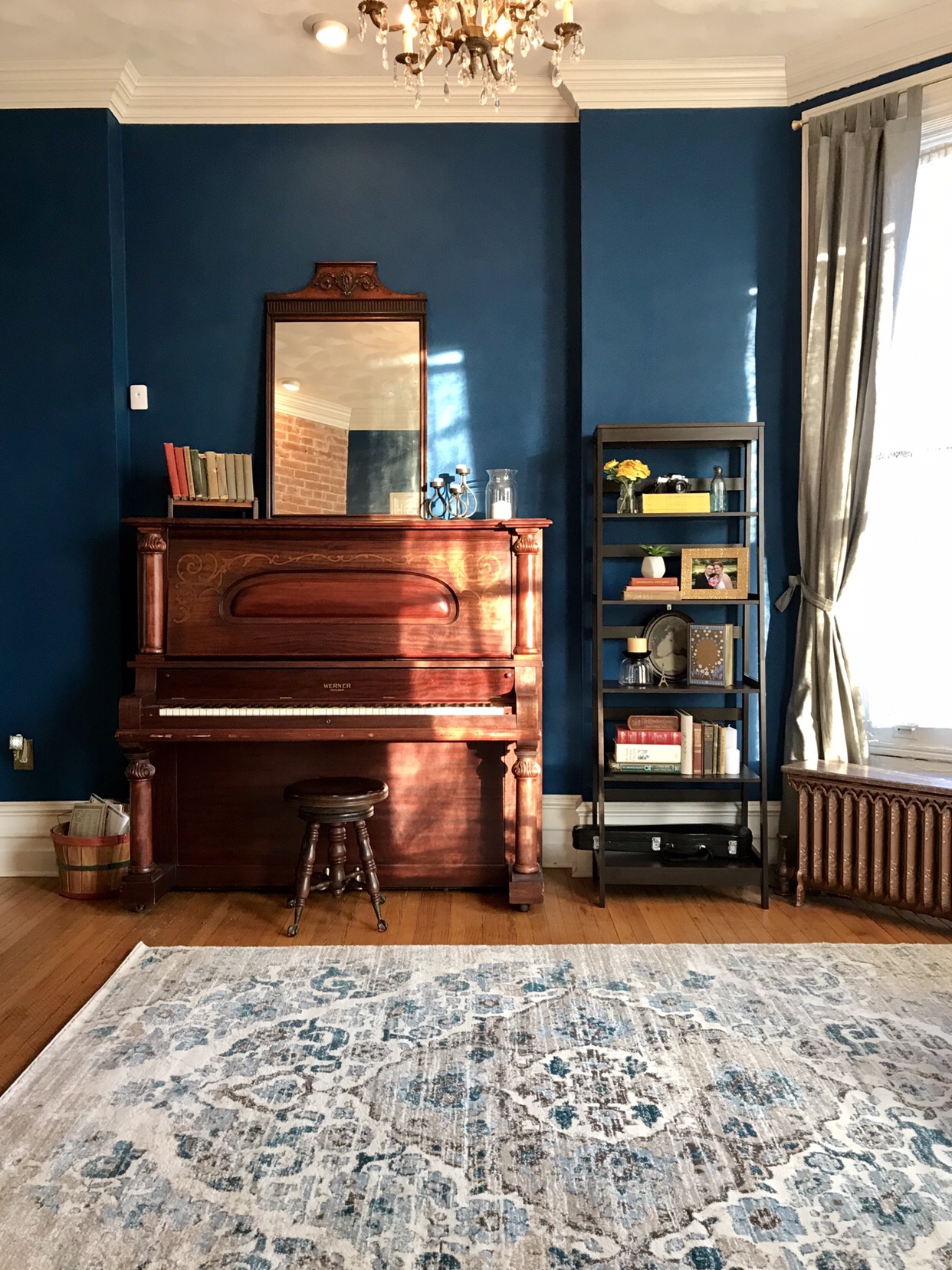 Let us know in the comments below… what's your favorite feature?!
Note: I have no affiliate relationships with any of the stores or brands mentioned in this post!
Til next time,
The Brick and Maple Family ❤️