To start off our introduction to the Brick and Maple, we feel it's necessary to introduce you to the original owner. Without him we wouldn't be here today! Meet Peter Martin Romeiser.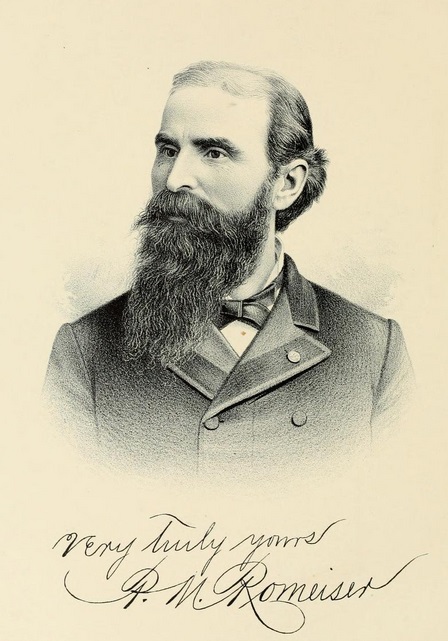 P.M. Romeiser was born in Germany in November 1842. At the age of 15 he emigrated with his family to Waterloo, Illinois where he remained until the start of the Civil War. At that time, he enlisted in the 22nd Illinois Infantry. He fought alongside his brothers-in-arms in several major battles- even sustaining an injury at Chickamauga- until July 1864. For the next almost-decade, he split his time between Kansas and Illinois working (at times with his brother) and learning trades. Finally, in 1873, he settled in Belleville and began working as a clerk. In only 5 short years, he would open his own retail store, The Romeiser Company, for which he is most known.
His company took off, soon occupying an entire city block. The ensuing decades would bring on additional lines of men's and women's clothing and accessories, building expansions, the distinction of being the first retail shop in Belleville to use electricity, and the addition of the town's first elevator. The success allowed him to build his stately home in 1887 for the hefty price of $7,000 for him, his wife Elise, and their large family. Stunning details include triple stained glass window, 5 fireplaces, three stories and a cavernous basement, as well as (originally) the adjacent lot complete with tennis courts.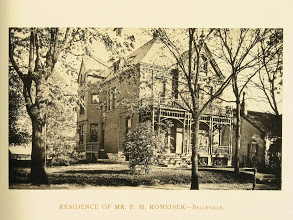 Fast-forward 130 years and we now lovingly reside in the Romeiser House. We are thrilled to have such a piece of Illinois history and plan on raising our family here for many years to come.
Very truly yours,
The S Family